REGULAR UNITS (Full units & Mini units):
HOLIDAY UNITS (only available for purchase in the appropriate seasons):
*Campfire Credit Currencies are only available for purchase 1x/year in the summer. The sale allows you to bulk purchase credits for a discounted rate to use throughout the year.*
If you want to see an overview of each unit's focus in science/history/language arts/extracurricular/etc, download our pamphlet HERE or click the image below.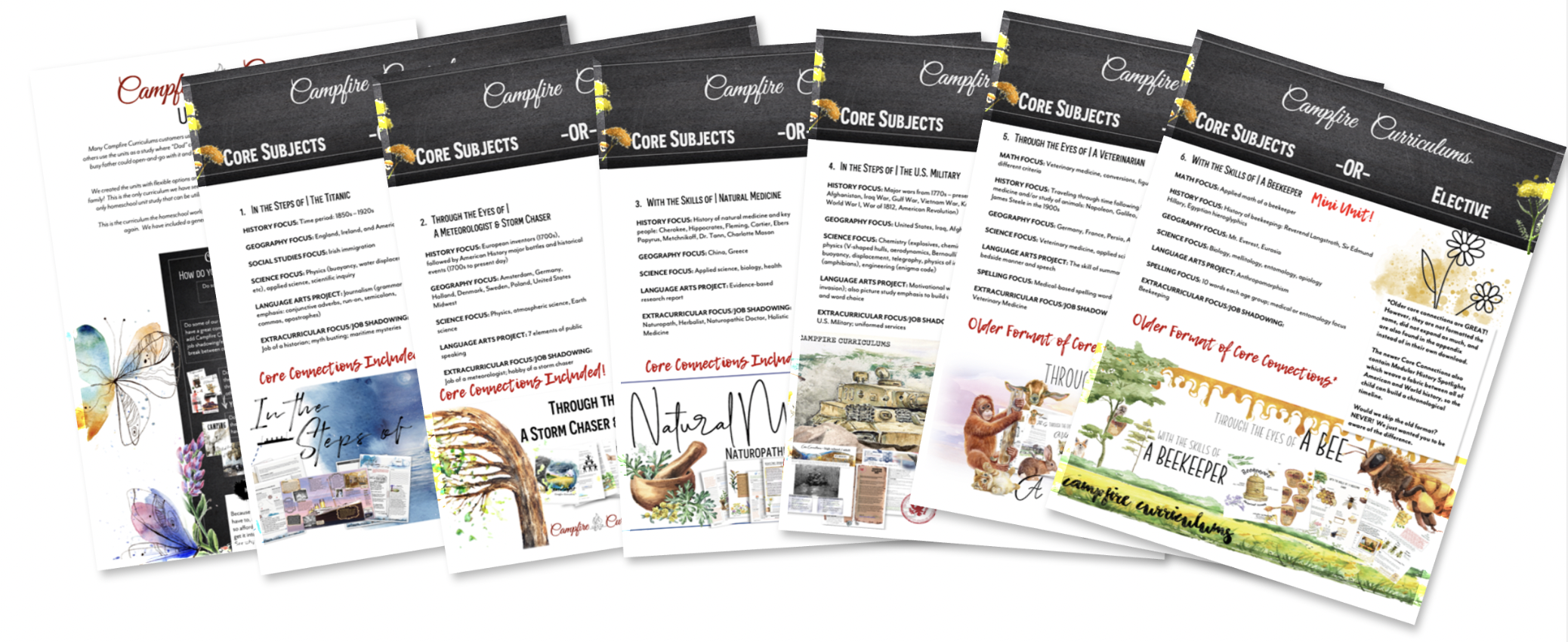 FUTURE RELEASE SCHEDULE IS HERE!
See awards and customer reviews on our home page! Scroll to bottom: