Real experts provide the insight; the curriculum guides the experience with an OPEN-AND-GO setup; the family creates the bond.

To see how it all works, we have a full video which shows you HERE! For more details, on what's included, keep reading!
Job shadowing, skills development, life enhancement from home… for

pre-reader

to

adult

. This is something that has never existed before.
Use it as your family's spine or core curriculum (it includes everything except math) …OR…
Pair it with other core curriculum (and use it as an extracurricular for only 30 minutes per session, so even "Dad" can join in)
…It's designed with flexible ending points, so you can do either! See our

Pamphlet

which gives an overview of each unit, including subject focus!
No printing necessary! We designed these so you could view electronically and write in blank notebooks, to save on ink!
Each unit includes a very hands-on, experiential style of teaching (little to no prep). It is also OPEN AND GO because it was made specifically with busy, working parents in mind. We do not use worksheet-based learning. See more on why by clicking HERE.
Written in LIVING BOOK FORMAT

Units are created after we job/skill shadow experts or professionals specific to the skill or trade (or life experience)
Full units have ~12 lessons.

Designed for the whole family (all ages). No teacher's guide! Learn alongside your children. Everybody has their own guidebooks to learn together at the same time (all leveled guidebooks are included in every purchase and are uniquely color coded)
Units have courtesy "

Core Connections

" for interdisciplinary teaching and cross-curricular implementation. This is for families who desire to use the unit to cover all school subjects equally (except math). See HERE for more on Core Connections or HERE for how many high school credits it is. These are included for free, as a courtesy!
These unit studies are also the PERFECT way to allow "Dad" to get involved, if desired (not required). Everything is prepared! Just OPEN AND GO, and allow the bonding and learning to begin (see our "Made for Dads" page).
Upon purchase, you can immediately download, use on any device (or

print

, if desired) and keep forever!
All of the links provided in this description can also be found using the FAQ tab at the top of the screen, for ease of reference!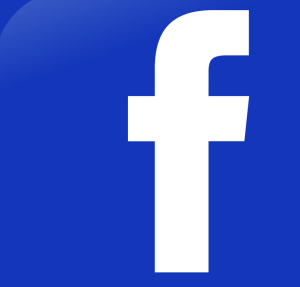 ---
#1: The hard stuff is done by us. We do the in-person interviewing, the hands-on job or skill shadowing; we ask the professionals, learn their secrets, and cover the expense to get inside the minds of experts before we develop the units…
---
#2: Utilizing a combination of Charlotte Mason based techniques, we take everything mentioned in point #1 and very specifically develop our open-and-go units for you and your child(ren) utilizing multiple teaching styles…
---
#3: All guidebooks for all age groups correspond but are color coded for deeper learning based on age level. The parents learn right alongside the children!
---
#4: And, finally, we place everything on the foundation of Christ. If you are not a Christian family, you can definitely get some benefits of the curriculum even if you decide not to apply the FAITH TALK sections. We do hope you will give them a try though. Regardless, grab up a unit and start exploring with your child!