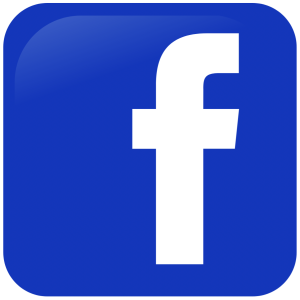 ARE THERE TEACHER MANUALS?
Nope! Each person in the family gets to have their own guidebook and learn together. We didn't write these for children; we wrote them for the whole family. All black font gets read out loud among everyone. All different-colored font (usually in the sidebar) is for that particular age group only. If you'd like to see how that works in action, go here.
IS THIS CORE OR EXTRACURRICULAR?
Campfire used to be focused only on extracurricular unit studies. We have since realized the desire from our customers to turn this into their core or all-in-one, as well. As such, we kept the original template (for those who want to use it as an elective only) and ADDED Core Connections Companions (for free). This covers all school subjects, except math, for elementary to university-aspiring high school students!
WHAT ARE CAMPFIRE CREDIT CURRENCIES?
Campfire Credit Currencies are only available for purchase 1x/year in the summer. They are like tokens you can exchange for a unit. The sale allows you to bulk purchase credits for a discounted rate to use throughout the year on future releases, so you essentially get the sale price all year long.
WHAT ARE CORE CONNECTIONS?

See HERE
HOW MANY HIGH SCHOOL CREDITS IS THIS?

See HERE
HOW ARE THE GUIDEBOOKS COLOR CODED?

See HERE
WHICH UNITS DO I PRINT? DO I NEED TO PRINT?
See HERE
HOW DOES MY STUDENT WORK, IF THERE ARE NO WORKSHEETS?

There are prompts notated throughout for the student to do, speak, write in a notebook, converse, share their opinion, answer questions, write notes and paragraphs, etc. See HERE for more details!
HOW DO I HELP MY STUDENT WITH NOTE TAKING? WHAT SHOULD IT LOOK LIKE?

See HERE
WHAT IS LIVING BOOK FORMAT?

See HERE
IS THIS A CORE CURRICULUM?
This can be used as an all-in-one core without math (utilizing our Core Connections Companion) or as an extracurricular (without utilizing the included Core Connections Companion). We created it with both kinds of families in mind! For more on Core Connections, see HERE. For how to use these for high school credits, see HERE.
WHERE ARE MY PRINT OPTIONS?
See here!
WHAT IF I HAVE PRINTING ISSUES?

See here!
DOES A DAD HAVE TO BE INVOLVED?
No. We created these units with the intention of helping "Dad" to get involved. This is one reason why we have such a heavy focus on open-and-go, little time, little prep, and activities-based lessons. We wanted "Dad" to be able to come home from work and just join right in. When a father doesn't know how to bridge the gap with his son or daughter in the skills that they are passionate about (perhaps because he doesn't have the know-how or desire), he's still able to open up one of our units and join right in with his children and family as they learn together. It creates an immediate bonding experience where even a busy, working father can have consistent interaction–in homeschooling or in their child's passions. So, while this was our passion behind the creation, it's still not a requirement. Moms can use it just the same because they love all of the same elements. We have families who use it many different ways!
CAN I USE THIS IN A CO-OP SETTING?

See HERE.
WHAT IS YOUR RETURN POLICY?

See HERE.
ARE THERE ANY DIFFERENCES BETWEEN THE NEWER AND OLDER UNITS?

A few of our earlier units do not yet have Core Connections. Some of our earlier units have a "modified" version of Core Connections. This is the option of Core Connections, but not anywhere near as elaborate or extended as our norm. This is notated on the product page. Any updates we ever make will be automatically included in everyone's account and will not need to be re-purchased, either! You get all revisions free of charge!

Earlier units do not have a QR code in them for easy access to links. You can still go to the following url for the same benefit: www.CampfireCurriculums.com/links
Some of our earlier units were shorter in lesson length and simpler.
Some units are heavy in living book format, where others are light or not in living book format. It depends on the unit.
Mini units are only 5 or 6 lessons. Full units are 12 lessons.
We have also learned how to streamline our Core Connections. Rather than including them in the Appendix or after each lesson as we used to, we have now strategically combined them and uploaded them into their own file. You will see this difference in newer units.
We used to call the different download files "journals," but now we call them "guidebooks." Customers often refer to them differently (guidebooks, journals, workbooks, units, downloads, lesson plans, etc). Whatever word or phrase you want to use is just fine with us!
WHY DID YOU NAME IT "CURRICULUMS" INSTEAD OF "CURRICULA"?
We have actually had people want to argue over this and email in about it, so here is the official explanation for those who care about correct grammar, as we do!
There are a few different ways to turn Latin-derived (or Greek-derived) words into their plural form when translating into a modern English language. Some words in Latin are made plural in the English language by changing to the traditional ending "-i," "-ae," or "-a," etc. Still, others are also changed to "-s," or "-es," etc.
It is a misunderstanding that Latin-derived nouns only change to "i" or "a" (etc) when made plural in the English language. A common example can be seen in the ongoing argument over the plural form of the word "octopus."
For instance, the Latin "bacterium" always changes to "bacteria," but "stadium" can be "stadiums" or "stadia."
Other Latin words whose plural form is changed to "ums" from the singular "um" can be seen below.
Aquarium (can be aquariums or aquaria)
Minimum (can be minimums or minima)
Spectrum (can be spectra or spectrums)
Other words with different endings are also translated with a more modern English "s" at the end, as opposed to the traditional Latin influence. These can include examples such as "formula" changed to "formulas" or "virus" to "viruses."
While "curricula" is more popular, "curriculums" is also a correct way to translate the plural form of curriculum in the English language, as you will see in the Merriam-Webster definition, as well.
Finally, we wanted to let you know that we personally prefer the word "curricula," but the domain name was already taken; therefore, we were left with the less-common (but still correct) "curriculums" when picking our domain and company name. True story.
GO BACK TO "HOW IT WORKS"
SEE ALL PRODUCTS